Who We Are
Corporate Guarantee (CG) is a non-life insurance company established on July 25, 1997 in the City of San Fernando, Pampanga. For more than 20 years, it has been offering insurance coverage of Motor, Fire, Personal Accident, Casualty, Marine, and Bonds to its valued customers. Currently, CG is one of the top 25 non-life insurance companies in the Philippines.
Last December 4, 2018, the company has been awarded the renewal of its 3 year certificate of nauthority by the Insurance Commission for the period of January 1, 2019 to December 31, 2021 for having complied with the minimum capital requirement of P550 million for the year 2016. Under The Amended Insurance Code of the Philippines, existing insurers must have a net worth of P550 million by December 31, 2016, P900 million in 2019, and P1.3 billion in 2022.
Our Quality Management System conforms to global standards as we are one of the only six non-life insurance companies to be granted with an ISO Certification. On April 23, 2004, the company has earned the ISO 9001:2000 Certification and was recertified with ISO 9001:2008 last May 15, 2013. After passing the rigorous audit conducted by SGS Philippines last May 9, 2015, the company was awarded with ISO 9001:2015 Certification.
Corporate Guarantee progresses to move up the ladder and continues to expand its network with branches in Pampanga, Metro Manila, Bulacan, Tarlac, La Union, and Ilocos Norte.
As we continue to provide quality service to our customers with billions of insurance claims paid throughout the years, you can be sure that here at Corporate Guarantee, we value our commitment.
Corporate Guarantee is a member of the Laus Group of Companies – a conglomerate of enterprises that engages in the automotive, non-life insurance, motorcycle, real estate, financing, food service, motor oil & lubricants, gas station, hotel, media, and entertainment businesses.
---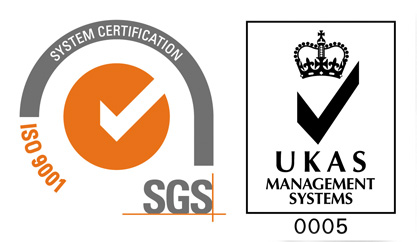 ---
THE CHAIRMAN
Liberato "Levy" P. Laus grew up from humble beginnings and had a noble dream as a young man to transform his life for the better. His visionary spirit characterized by hard work, innovation and love for his hometown paved the way for a monumental shift in his career path.
In 1978, he left his corporate job as a bank manager to be among visionary entrepreneur at the age of 28. He took the challenge of putting up a business in his hometown of San Fernando, the capital of Pampanga. His long-term goal was to help elevate countryside development to a new level and create employment opportunities. The small car dealership with only three car displays funded with a meager capital blossomed into the highly diversified conglomerate that is now known as the LausGroup.
During the Mount Pinatubo eruption in 1991, Pampanga experienced huge damage to livelihood and the economy. He was instrumental in the implementation of a disaster management plan together with local government leaders, fellow businessmen and the civic society by organizing relief and emergency efforts. Today, the LausGroup continues to transform the landscape of countryside business and expand its reach and influence across Northern and Central Luzon hewing as faithful as ever to its role as catalyst for countryside progress.